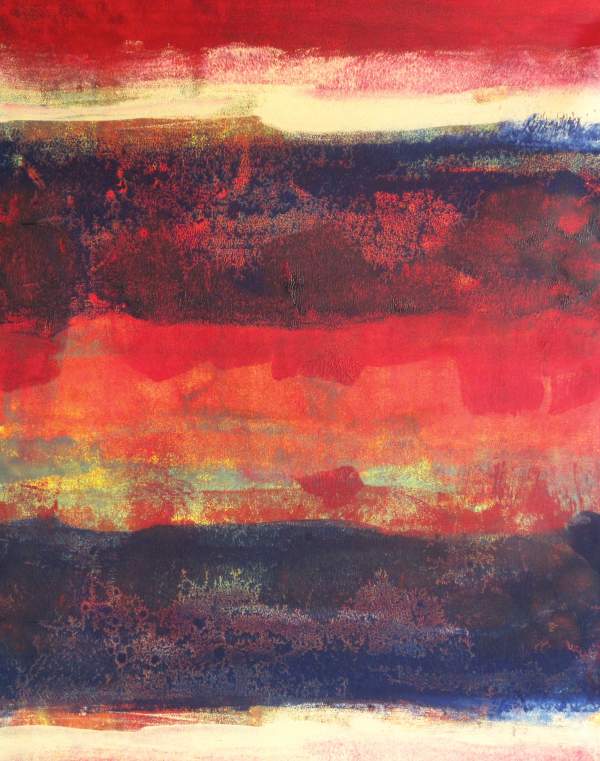 Warm Land
36 x 28 inches (oil)

I was in Havana sitting on the balcony of my hotel room enjoying a cool breeze as the sun lay on the horizon at the last of the day.
I crayoned a sketch with broad horizontal lines with intent to capture the shifting light descending upon the Warm Land.
Months later I painted this work from memory.
It bears little to no resemblance to the initial sketch.
Just a feeling put down on canvas from a moment long past.
A Proustian moment, I suppose.